Do you hear a noise when you put your foot on the brakes?
Does your brake pedal go almost all the way to the floor?
Does your vehicle not stop as quickly as it used to?
If any of these apply to you, chances are you need some brake work done. Don't worry, I can fix your brakes right in your driveway for a fraction of what it would cost to take your car to the dealer.
Common Brake Services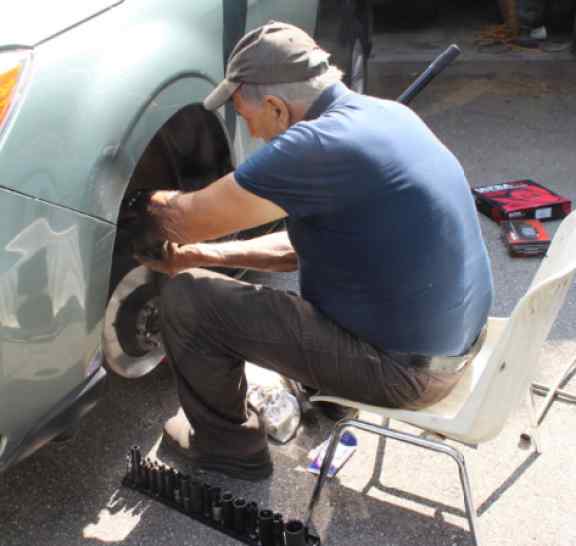 If you already have a written quote from a dealer, I guarantee I can beat this by at least 30%. Do you have a quote from Canadian Tire or another "discount" service firm? I will beat that by 30% as well. What's more, the parts that I will be using will be far superior to the parts used by most service firms. So, not only will you save money on the replacement brakes but your new brakes will last longer.
Common brake work includes:
Replace brake pads
New disk brakes (rotors) or drums
Replace calipers
Master cylinder replacement
Before doing any work I will first inspect the brakes to see what is needed. In some cases, all you need is to have your brakes adjusted. Once I determine what you need I can give you a guaranteed fixed quote before any work is started.
As a fully licensed mechanic and a seasoned professional I have learned a lot of special techniques over the years to make sure your brake repairs last a long time. Even something as simple as using the wrong type of grease to lubricate your brake pads so they retract freely can cause your brakes to wear out well before they should. During this time you will have also used a lot more gasoline than you should have.
I offer a money back guarantee on all brake service. If you are not completely satisfied with my work I will give you your money back.
I can fix the brakes on any make or model of vehicle however I specialize in:
German Vehicles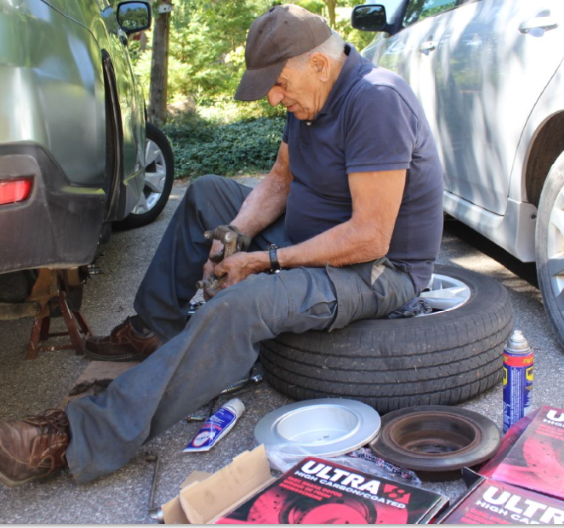 Mercedes
BMW
Volkwagon
Audi
Porche
Japanese Vehicles
Toyota
Lexus
Honda
Acura
Infinity
Nissan
Mazda