Do you feel like you get ripped off every time you take your car into the shop for brake work?
Are you looking for an honest mechanic you can trust to only do the work that is really necessary?
Do you feel like your brakes don't last as long as they should?
Wouldn't it be great if your mechanic could come to you?
If you answered "Yes" to any of these questions you should give me a call.
Welcome to my website! My name is Roy Cekerevac and I am a semi-retired licenced master mechanic with over 40 years of experience.
I have my 310-S licence (for car repair and van repair) and my 310-T licence (for commercial trucks, trailers and buses).
During warm weather, I can fix your brakes right in your driveway. During the winter I can do the work in your garage with a heater. In most cases you will save about 1/3 off what you would pay to have the work done at a dealer or at Canadian Tire, etc. Often your savings will be more than this because I won't be doing the unnecessary repairs that most shops convince you are needed.
For more extensive repairs I have access to a shop if required. I can also use the shop to perform Safety Checks.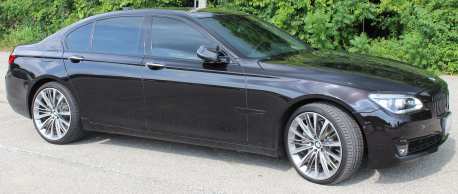 Great prices on BMW brakes and service.

Brake jobs for pickup trucks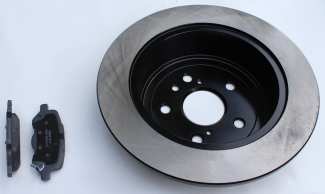 Replacement brake pads, rotors and drums.

Great prices on Mercedes brakes and other German models.

I service all makes of Japanese vehicles.
As a fully licenced mechanic, I am eligible for great discounts on high-quality parts from Germany and Japan as well as domestic parts and I will pass these savings on to you. Just because you can afford a high-end imported vehicle this does not mean you should have to pay exorbitant prices for service.